Transparency at Glovo
Transparency team:
Transparency is part of Glovo's values. Glovo's business model is often not clear and this has resulted in misconceptions about different aspects of the company. We saw certain gaps in the way Glovo managed its data and information and decided we needed a better corporate transparency strategy. 
By explaining Glovo we are shedding light into our industry. The platform economy is a new and fast-moving sector. The fact that the platform economy has not been around for long means that there's often scarce or not accurate information about it. 
Because we want everyone to better understand Glovo and our industry, our north star is to set industry standards by becoming front-runners in corporate transparency. 
Meet our Transparency lead Magalí and learn what else we are doing to make our company transparent to our internal and external stakeholders.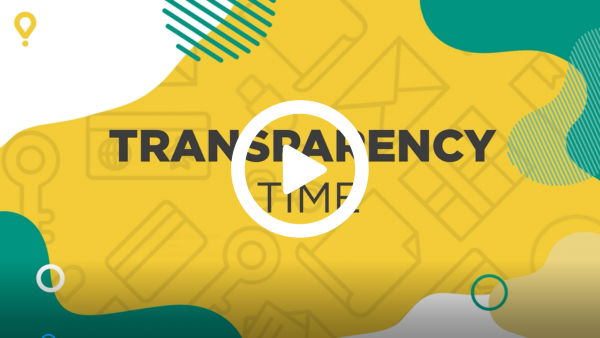 Their biggest challenge?
"I guess our biggest challenge is finding the right way to deal with certain trade-offs of being transparent: for example, new acquisitions are a very relevant topic for employees to know more about, but they must be dealt with extreme care. And of course, our hands are tied when it comes to trade secrets; its information that cannot be published or shared. There's also the fact that since we are in a very new industry information about other companies is scarce so we must check all the information we put out so it doesn't hurt business." Says Magalí