How to adapt products to the cultural nuances of users?
How can we create a product for 25 Countries, across different cultural and social nuances, from the comfort of our office? We can't. Not at least to the full extent and quality we aim to achieve. While remote research brought up interesting benefits, the Zoom link between researcher and user inevitably meant that some of the real-life contexts got lost. So, when our team was finally able to run in-field research again, we were very happy.
In the Glovo UX Research team, we use various research methods to uncover what matters most to customers, couriers and partners. This allows us to understand their needs from different perspectives, and tell stories about their lives, not just our products. This article is based on a product trip conducted in Casablanca, Morocco by our Shopping Experience team- composed of UXRs, UXROps, product designers, data analysts and product managers. It focuses on contextual inquiry as one of the methodologies utilised during this project and shares some of our learnings with the aim of informing and inspiring.
Why contextual inquiry?
As we strive to better understand the real use of the digital products we develop, we recurrently organise field research trips. In Morocco, we wanted to speak to our customers and partners in particular about the Glovo grocery shopping experience, their challenges, motivations and aspirations. We wanted to understand in what parts of the user journey they faced friction, and co-create ideas for improvement.
As one of the methodologies used, we decided to test the contextual inquiry. Engaging with customers in their habitual context and culture — with research methods such as ethnography, shadowing, contextual inquiries or site visits — can generate more in-depth insights and inform product development for a better product-market fit. When users are asked a question, especially when outside of their usual environment, they tend to rely solely on their memory and might unintentionally omit details. It brings great benefit to observe users in their familiar context, as opposed, to a usability testing lab or in remote user testing.
Through contextual inquiry, we had the privilege to conduct research in people's living rooms and kitchen spaces, and we could follow supermarket pickers and operations managers in their day-to-day activities. We observed people in their environment, asked questions and got them to use our products to better grasp the red flags and potential opportunities.
Field research is especially effective when product managers, data analysts, engineers, designers and UX research operations join UX researchers in the field. They internalise the users' experiences and stories more thoroughly than they would by reading them as bullet points in a research report. We've seen our non-UXR teammates become vigorous advocates for research, with the result that the experience of our customers, partners and couriers is better understood across teams, leading to a more cohesive product development vision.
Contextual inquiry principles, in practice
Hugh Beyer and Karen Holtzblatt have identified four fundamental principles to follow for Contextual Inquiries:
Focus — Plan for the inquiry based on a clear understanding of your purpose
Context — sink in the environment
Partnership — Align with the local team and uncover unarticulated aspects of the service
Interpretation — Develop a shared experience with the customer about the elements of work that matter
Following these principles, we immersed ourselves in the Casablanca scenario for five days of research. The following paragraphs outline some of the learnings we developed and the knowledge we applied during our product trip.
👉 #Focus
As a researcher, it is important to establish a clear purpose and structure to keep the sessions centred, as well as to make sure that the note-takers capture the relevant nuances. In the end, you may discover something completely unexpected.
Define your recruitment criteria: screener surveys help to recruit and align early on, and better understand the type of people you will be talking to.
Structure clear scripts with research goals, questions and rough timings: especially when more than one researcher is conducting the inquiries, well-formed scripts are important to align across the group and ensure that the session outcomes are comparable.
Create note-taking templates for the observers: having an outline of the main themes helps the note-takers organise their content as they go, as well as ensure alignment across session outputs.
Check Non-Disclosure Agreements: in a potentially 'messier' field trip, it is even more critical to ensure all necessary documents are prepared and signed in advance to ensure legal compliance.
💡Tip: there are many moving parts in establishing a contextual inquiry. We had the privilege to work with a UXROps specialist, but if they are unavailable, keep a list with all the to-do's, from logistics to materials production, and leverage collaboration from PMs and designers.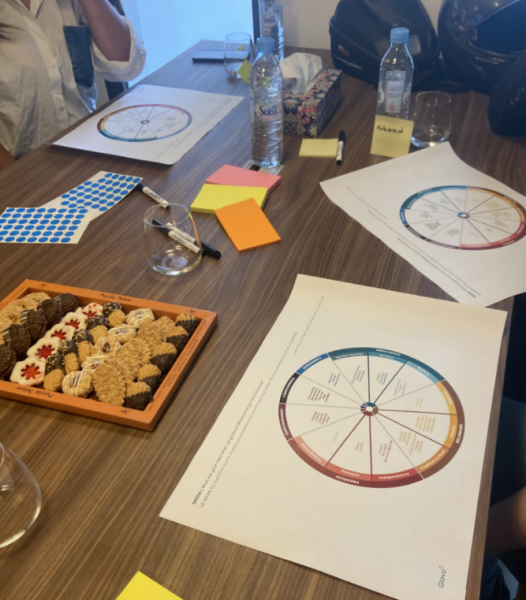 👉 #Context
For a contextual inquiry, the key it's in the name: observing the context is essential. While being in the participant's environment (home, grocery store, office, or outdoors), it's vital to pay attention to and keep in mind that context includes communication between the user and other parts of the service. Contextual inquiries are unlike traditional interviews or usability testing sessions where the researcher follows a specific set of questions or tasks. You need to prompt participants to think aloud and decode their body language, moods and habits as they interact with a product.
💡 Tip: print out a copy of the script for all team members. You can go off script whenever necessary, but ensure you're returning to questions and conversations about your overall research goals.
👉 #Partnership
As a researcher, you engage with the participant during the session while observing and learning about their reality. Reach out to the local team to understand how to best navigate the new context and cultural cues to be aware of. Engaging with our Moroccan office counterparts was very helpful, from understanding which taxi apps were best to move around the city, to sense-checking best practices to make our users feel at ease during contextual inquiries in their homes.
💡 Tip: ask local team members to shadow your sessions, and debrief afterwards, this will take you one step further in understanding cultural nuances and in overcoming potential language barriers during the session.
👉 #Interpretation
UX researchers must interpret observations meaningfully before laying out their implications for product development. Analysing contextual inquiries can be time-consuming, thus it's important to estimate a realistic amount of time for it, and ask for support from the note-takers.
It's a must to involve the rest of the team, like product managers and product designers, at this stage. Walk them through the research synthesis board before it becomes a polished report: it will help sense-check interpretation and cross-pollinate knowledge from different sources. Our final output was a comprehensive report showcasing insights, learnings and recommendations for product development.
💡 Tip: Be creative with the storytelling in your outcome: showcase photos, videos and audio snippets, always being compliant and referencing the user using pseudonyms. Things like these can take the viewers one step closer to the users' reality.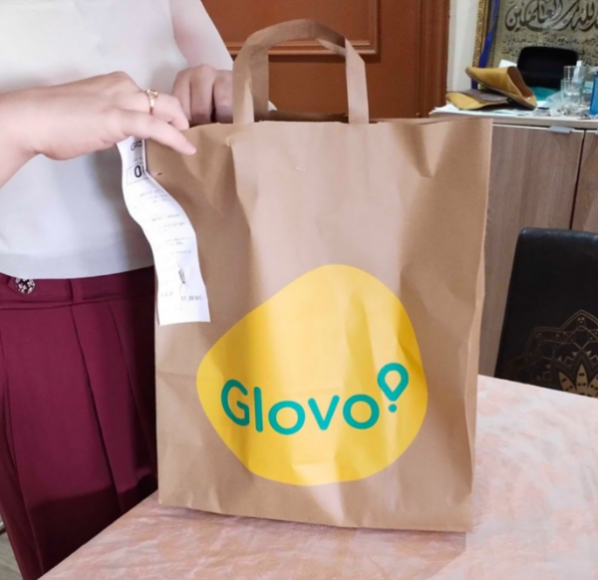 Why doesn't everyone make contextual inquiries, then?
In the article "Why Are Contextual Inquiries So Difficult", Jim Ross describes typical problems researchers encounter in contextual inquiries: "It's time-consuming and expensive. Just think of the difference between the logistic of a remote 30 min: usability testing session and an on-site contextual observation session". Time and costs aside, of all the research techniques, a contextual inquiry is one of the most difficult to perform because it requires a careful balance between traditional interviewing and ethnographic observation. In our experience, we have found contextual inquiries to give more in-depth results when we conducted them with pickers or operations managers in the supermarkets. There were many physical and digital service touchpoints to observe, as well as established processes which gave us an insight into how our product fits into their daily activities.
On the other hand, while valuable, we found that running contextual inquiries in our customers' houses didn't offer the same amount of depth. Our customers used the app in their house in the same way that they would have in a different interview setting, and in those instances, they didn't interact with the space around them in significant ways. This in itself was learning. To sum up our own experience with conducting contextual inquiries, these are the things we learned on the way:
💪 Pros
They have the potential to provide more in-depth insights to inform product development for a better product-market fit
Researching within the users' context allows them to gather details that they wouldn't have thought of sharing in a different setting
You can observe physical interaction outside of the in-app space
You get a better sense of the cultural nuances that influence product and service usability in that context
🚩 Cons
They are much harder to prioritise, organise and conduct than regular usability testing or an interview
They work best for context-heavy apps and products that have physical service touchpoints
Despite the importance of context, the behaviour of a person that is being observed vs their real-life conduct will never be identical, as biases can still be at play
Contextual inquiry is a complex but potentially rewarding methodology. Many cultural dimensions influence users' perceptions, which in turn, will have to be taken into account when designing products for diverse audiences. Have you used contextual inquiry in your research? What learnings did it bring to your organisation, and what challenges did you encounter?