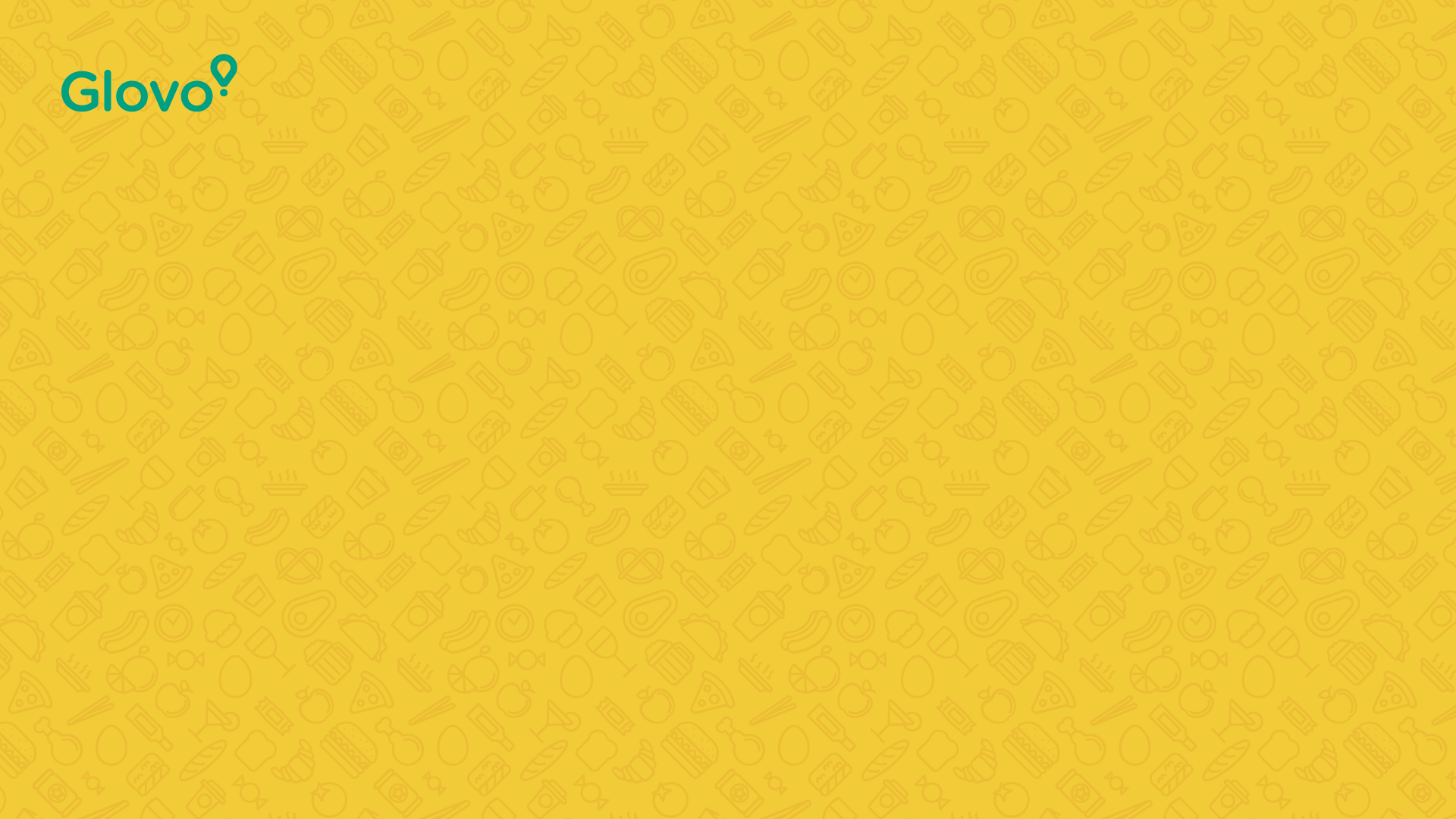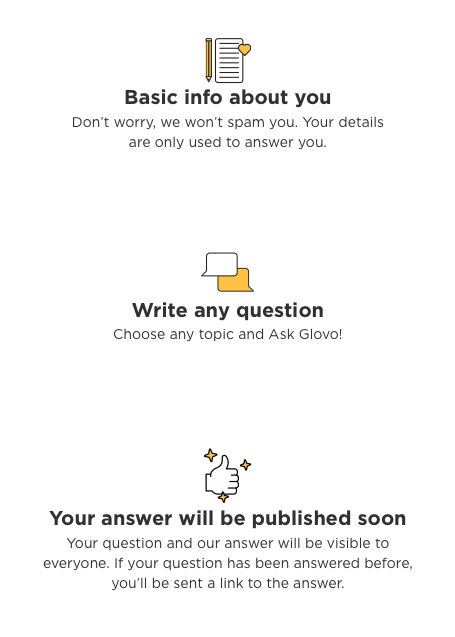 Send us your question!
Do you want to know more about careers at Glovo, or do you have any concerns about your recruitment process? We love hungry minds, so don't be shy and send us your doubts!
Other questions answered
You will receive all the information and credentials the Friday before you start.
We call them technical interviews because these are interviews with the hiring team that will focus on more concrete and deep aspects of the role.You don't need to prepare anything in advance! Just expect some situational questions related to your experience and the role in question.
We are committed to supporting our employees who would like to start and operate a new ERG. We will allocate resources to our ERGs so they can both support and become more visible within Glovo but are expected to align their values to organizational values /priorities. Supporting and elevating ERGs are an important step to help develop stronger communities.
Employee Resource Groups (ERGs) are "voluntary, employee-led groups that serve as a resource for members and organizations by fostering a diverse, inclusive workplace aligned with organizational mission, values, goals, business practices, and objectives. Sometimes they are also known as employee affinity groups, networks, business resource groups.
To create a more inclusive workplace, we provide self learning programs, employee resource groups and other initiatives such as: DIB month (month when we organize stories, trainings, and talks about the topics of women in leadership, Cultural barriers, Disability at work, and LGBTQ+ rights), the DIB exploration program for all our people managers at Glovo to learn more about the importance of Diversity & Inclusion and to become aware how they can create an inclusive environment) Inclusive bathrooms, sanitary products, Inclusive events, Communication guidelines and many more steps.
Focusing on Diversity, Inclusion & Belonging (DIB) is the right thing to do because we want to be a  force for positive change and provide all of our colleagues with the job of their life.
Diversity, Inclusion and Belonging (DIB) are crucial at Glovo. Having a diverse workplace helps increase our corporate outcomes and foster a healthy work environment; for this reason, diversity is part of the organization's DNA.
Currently, women make up 40% of our total workforce. Moreover, there are more than 80 nationalities among Glovo´s employees.
Any questions about our business?
They are waiting for you at our Corporate site!