Candidate Journey

Business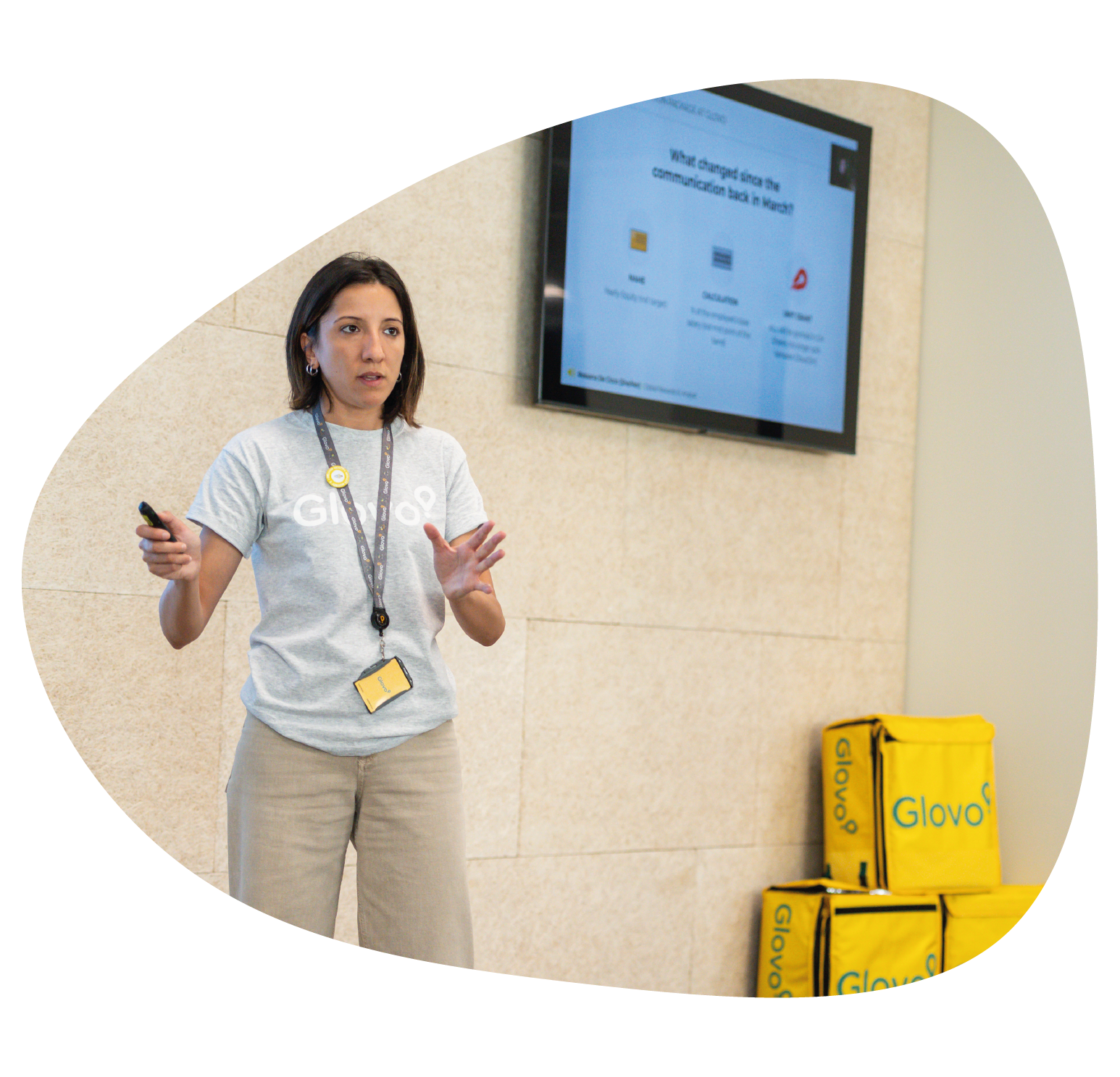 Talent is our biggest asset!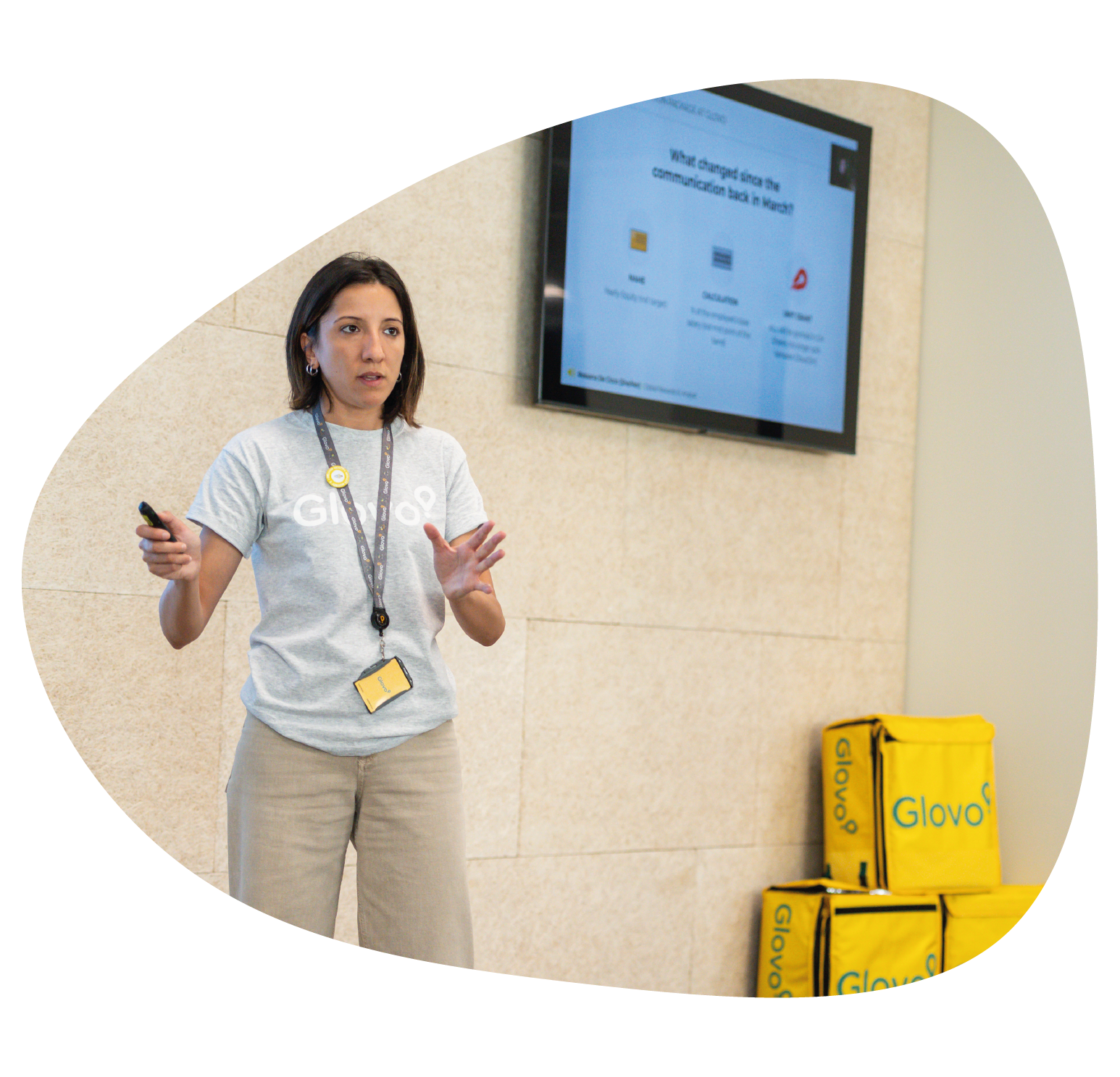 Working with talented, passionate and high-performing people is our key to success. Through the following hiring steps, we ensure that we are growing our team while staying committed to our values and culture, keeping our bar high.
HR Interview
The HR interview, conducted by a recruiter, is where we will assess your overall preparation, motivation for the role and Glovo, eligibility, and cultural fit.
Technical Interview
Technical interviews, conducted by the Hiring Manager, are intended to test your technical capabilities and skills, growth potential, team-fit, and know-how that might be of an advantage to team/company growth in the future.
Business Case
Business Case is an specific assignment that you will present to a panel of interviewers including the Hiring Manager. The purpose is to deep-dive further into your technical competencies in real-time, assessing strategic, out of the box thinking and communication style.
Cultural Alignment Interview
Cultural Alignment interviews are our chance to interview you alongside other relevant stakeholders to the position. Typically this interview is an opportunity to further assess your culture match and value alignment to Glovo and the team.
Offer
Yay! You made it! The Recruiter who has worked with you through your recruitment journey will call you to communicate the good news. Get ready for the ride of your life!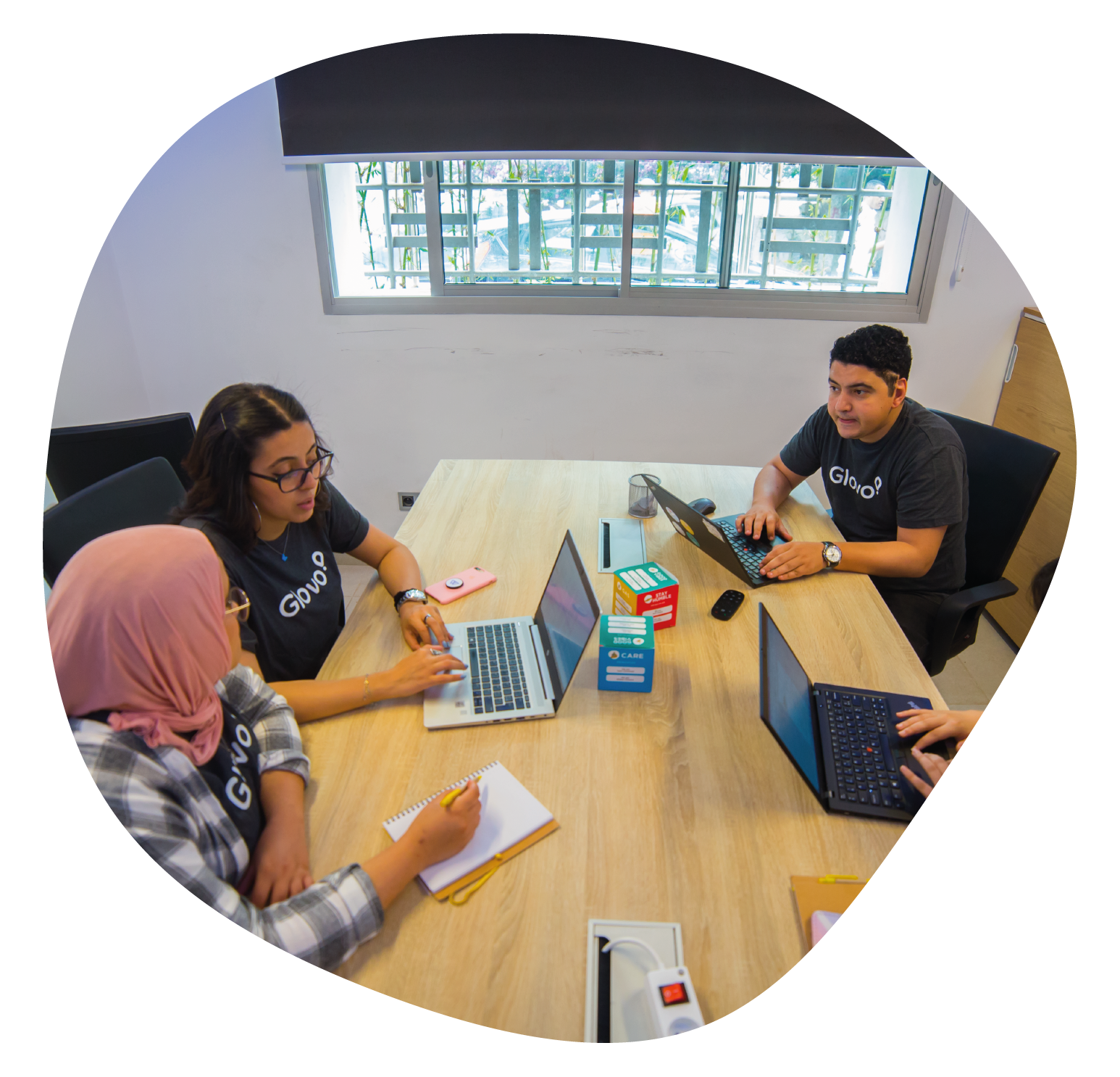 Why this process?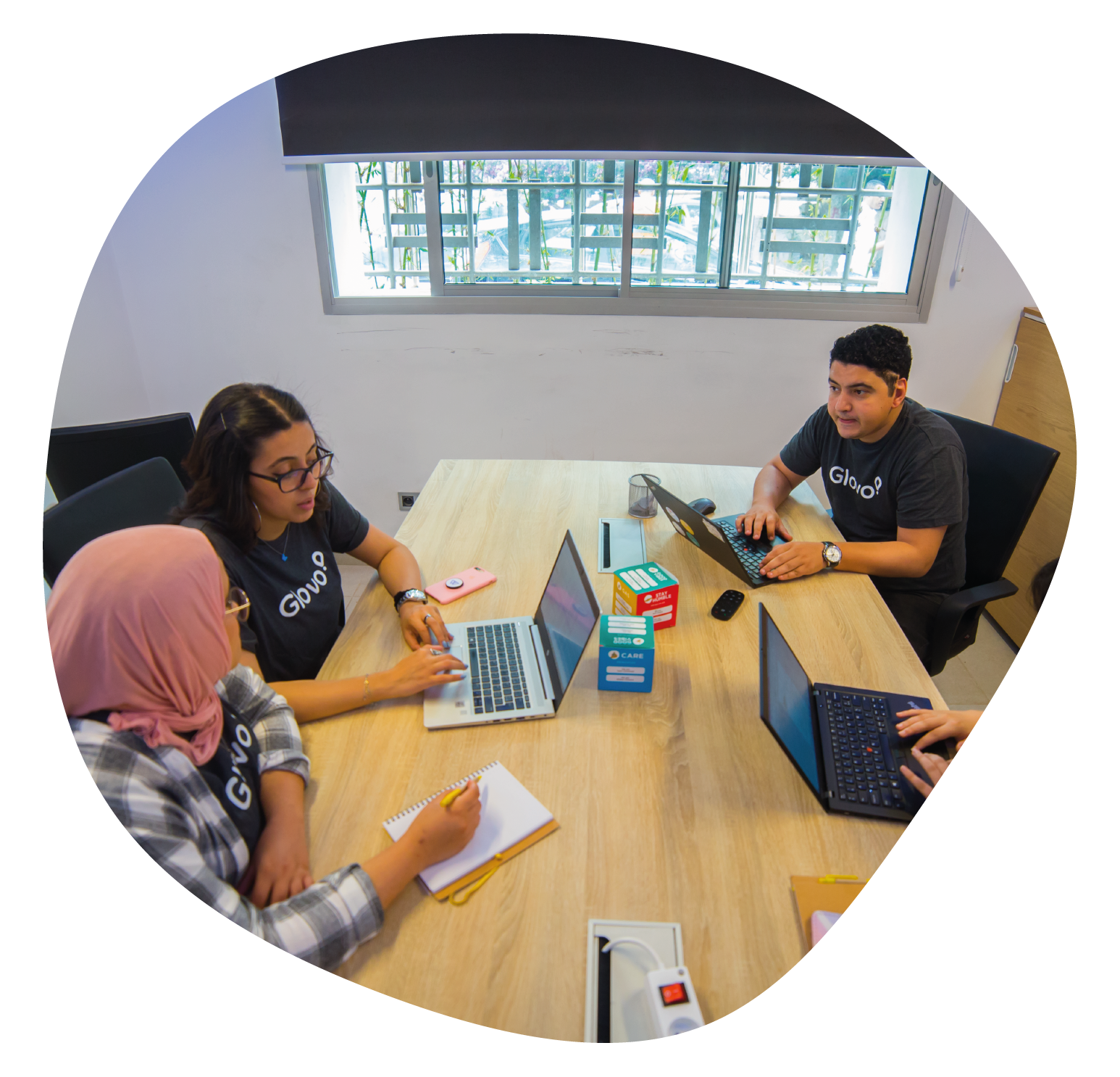 The process might seem long, however it is our way to assess (and help you assess) if you are the best match for our team. We have a non-vanilla culture and it is important for us to set the right expectations for the role and working environment at every stage. Take this as a learning experience!
How to be prepared for your interview
We call them technical interviews because these are interviews with the hiring team that will focus on more concrete and deep aspects of the role.You don't need to prepare anything in advance! Just expect some situational questions related to your experience and the role in question.

In order to show your best in any interview, prepare your answers according to the STAR (situation, task, action, result) method. This will help you illustrate your points in full and complete detail so you can demonstrate your skill set to the interviewer without worrying about leaving anything out. We are looking for in your answers is context. We want to hear what was happening, what you did, how you did it and the result of your actions.

Make sure you investigate our company, find what resonates with you! We are looking for you to show us you have established a real connection between your motivations and what we are doing at Glovo.

We will use the values as the foundation for designing our questions. Check out our YELLOWBOOK or CANDIDATE BOOKLET to find out more!

First, make sure you have a deep understanding of the position you are applying for, re-read the job description.

When preparing for the interview, use the job description to formulate potential questions that you think the interviewer would ask: challenges you managed, the piece of work you are most proud of in your career and why, a time when you received constructive feedback from your manager or your peers,…