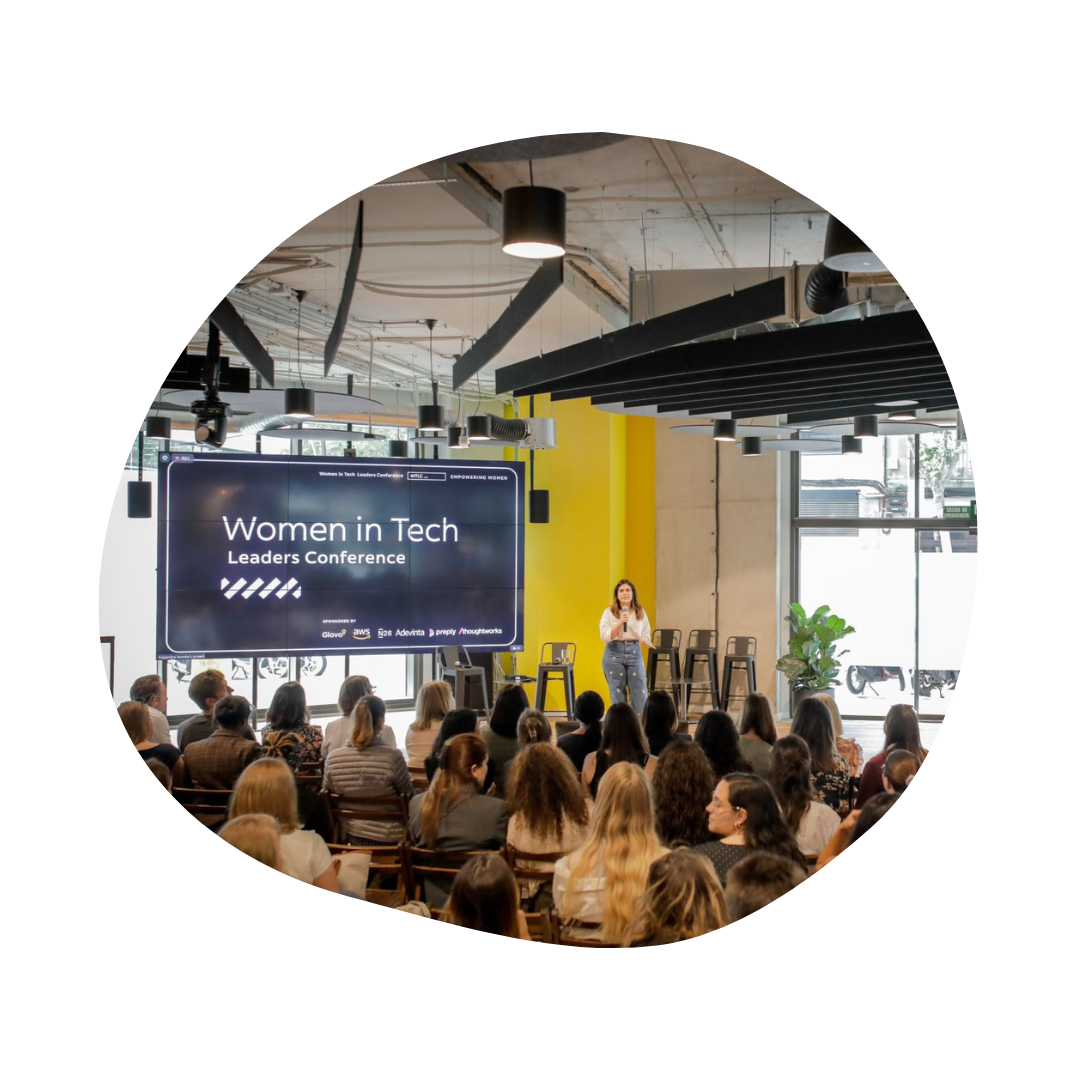 Make an impact and empower the next generation of women
So that more of them end up pursuing a career in tech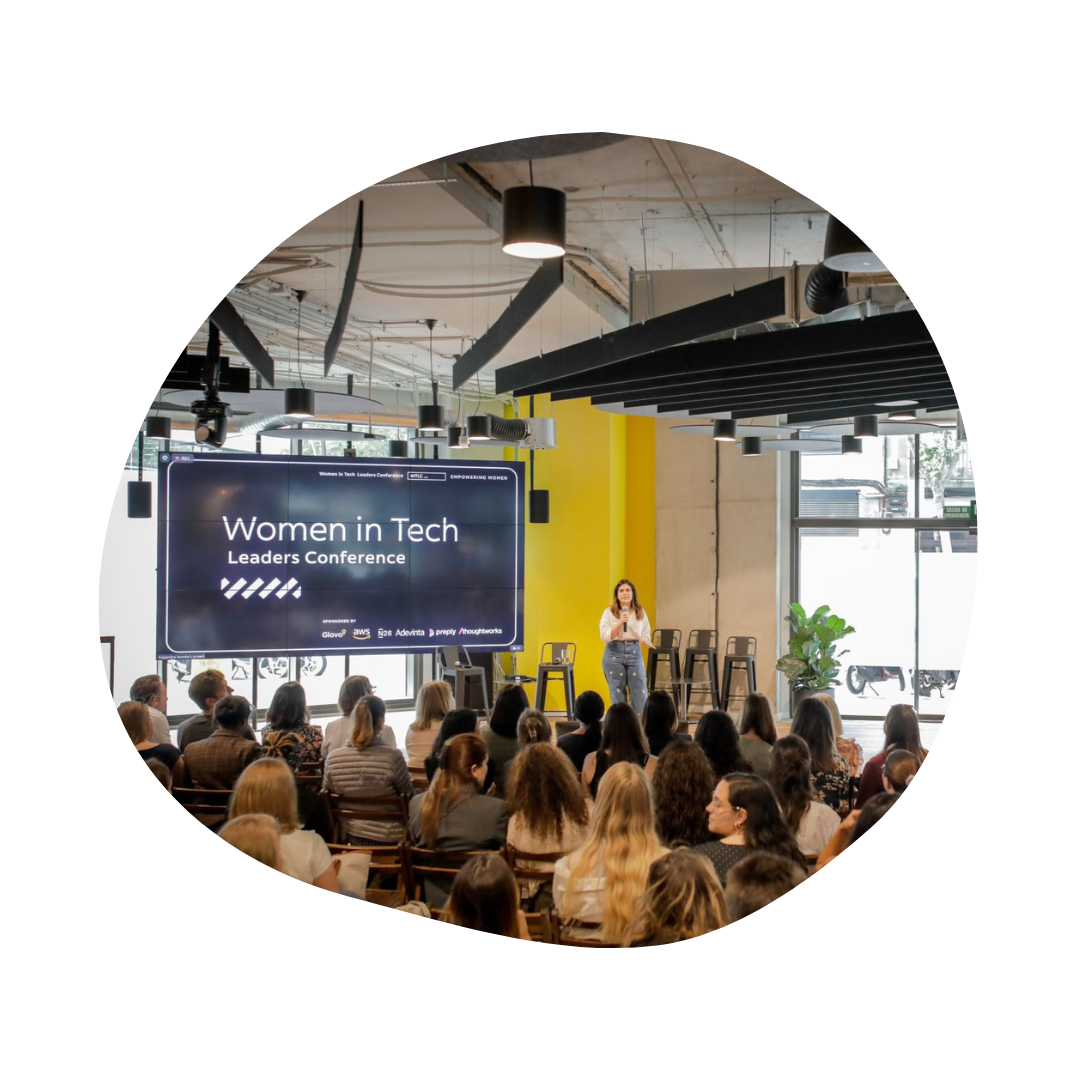 To achieve this, we will focus on generating interest for girls to pursue a career in tech by showing them the benefits of working in a modern tech environment: the flexibility, the creativity and most importantly the ability to significantly impact the world around them.
H

ow do we plan to achieve this goal?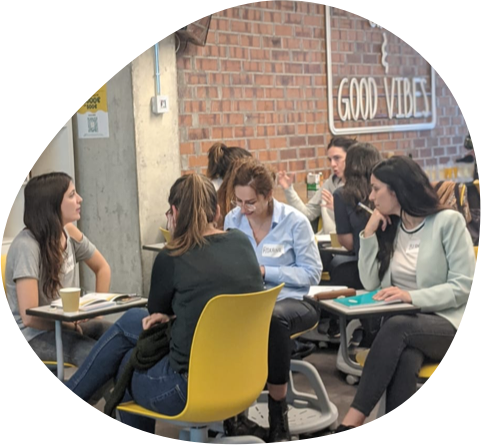 Generating interest in girls to pursue a career in tech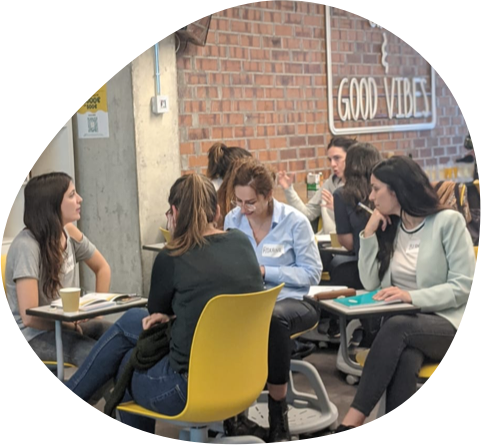 We will facilitate bootcamps for young women who do not have a technical background but want to pursue a career in tech. These bootcamps will train professionals who will have the skills to work in junior positions in data, engineering, and product.
For this we do different activities, for instance: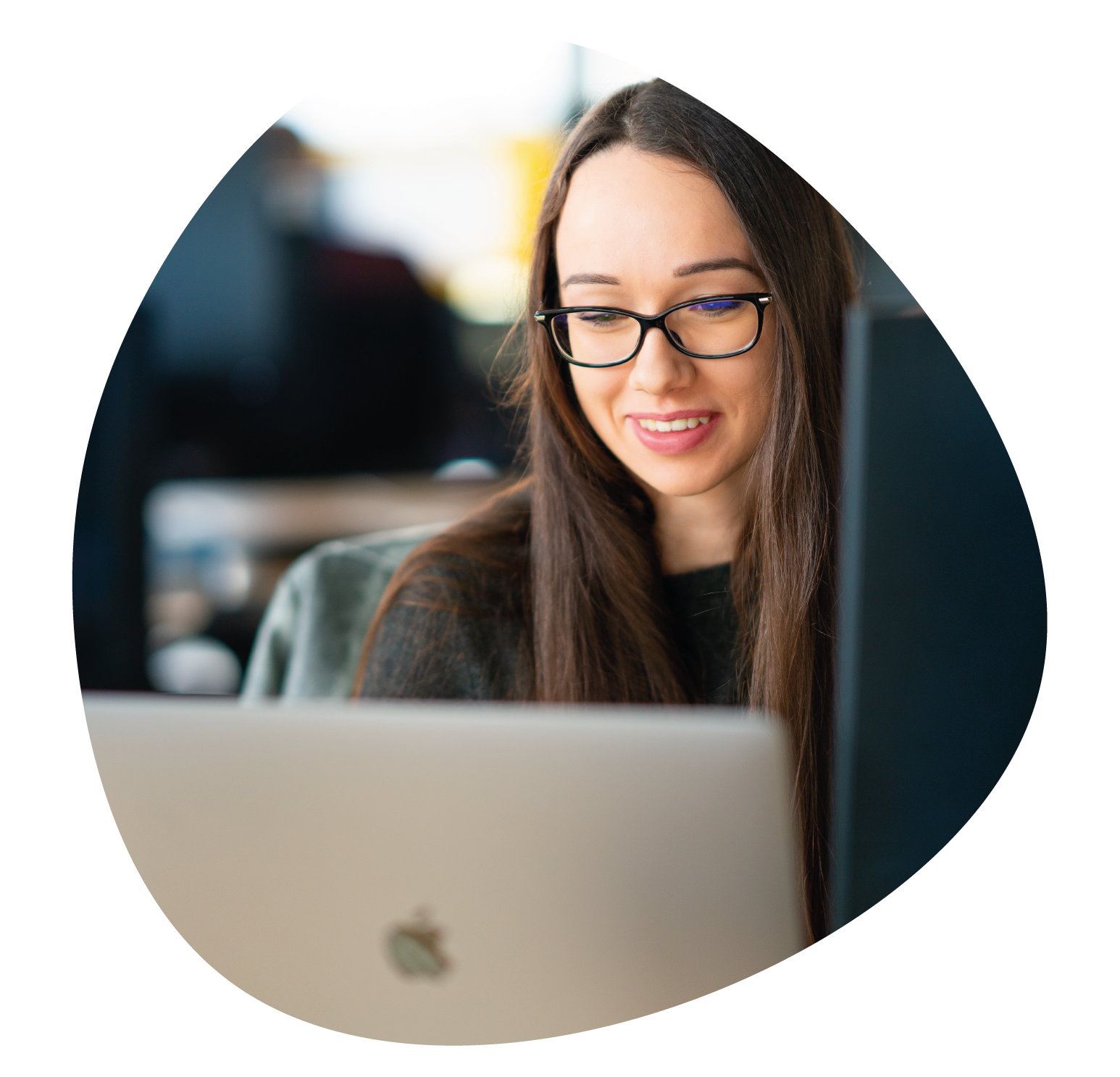 Fighting, through sensibilization, the gender stereotype in society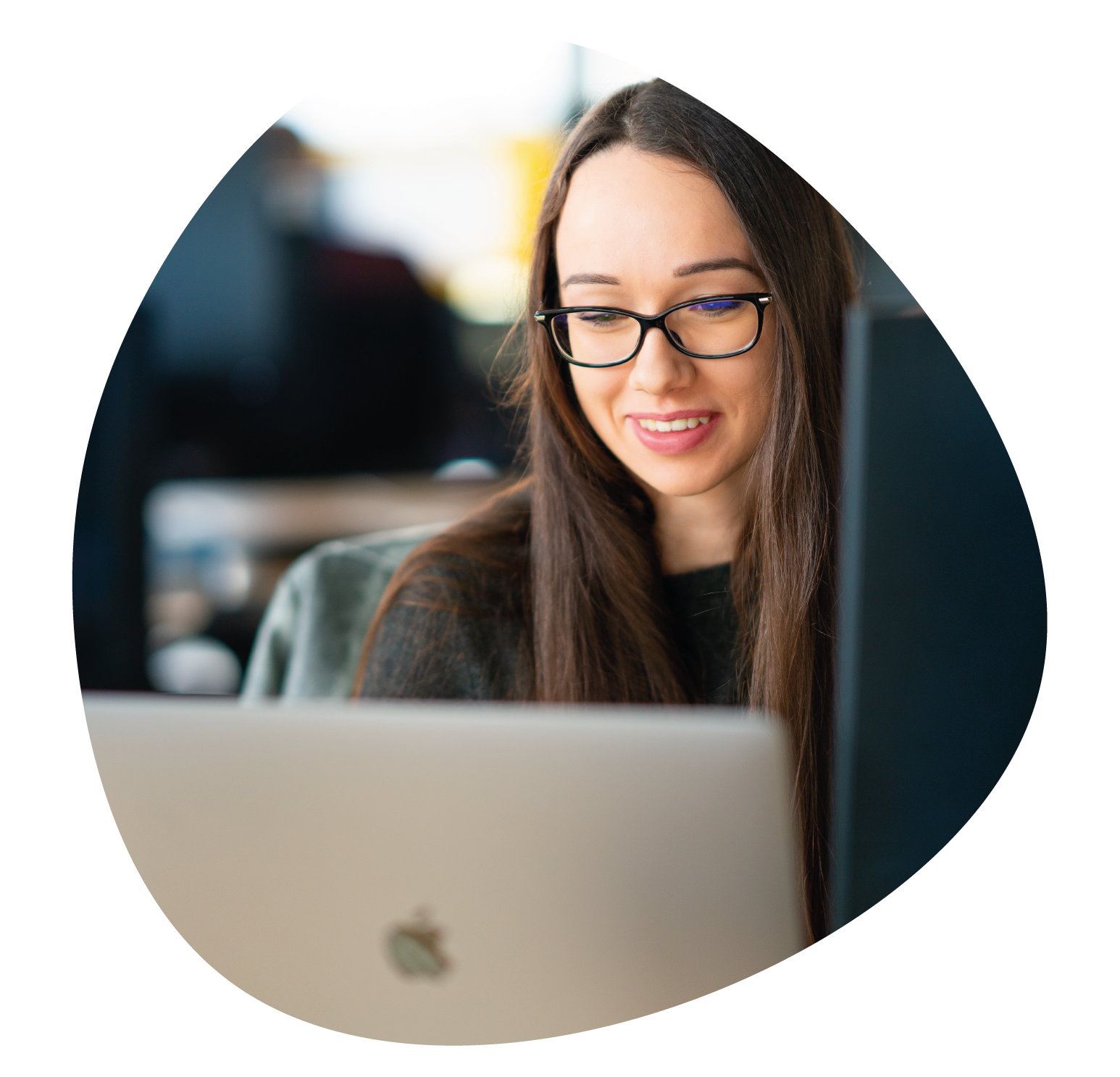 We will arrange office visits with schools so that girls between 14 and 18 can see firsthand how to work in a tech company, be inspired by female role models, and break stereotypes about how an engineer should look.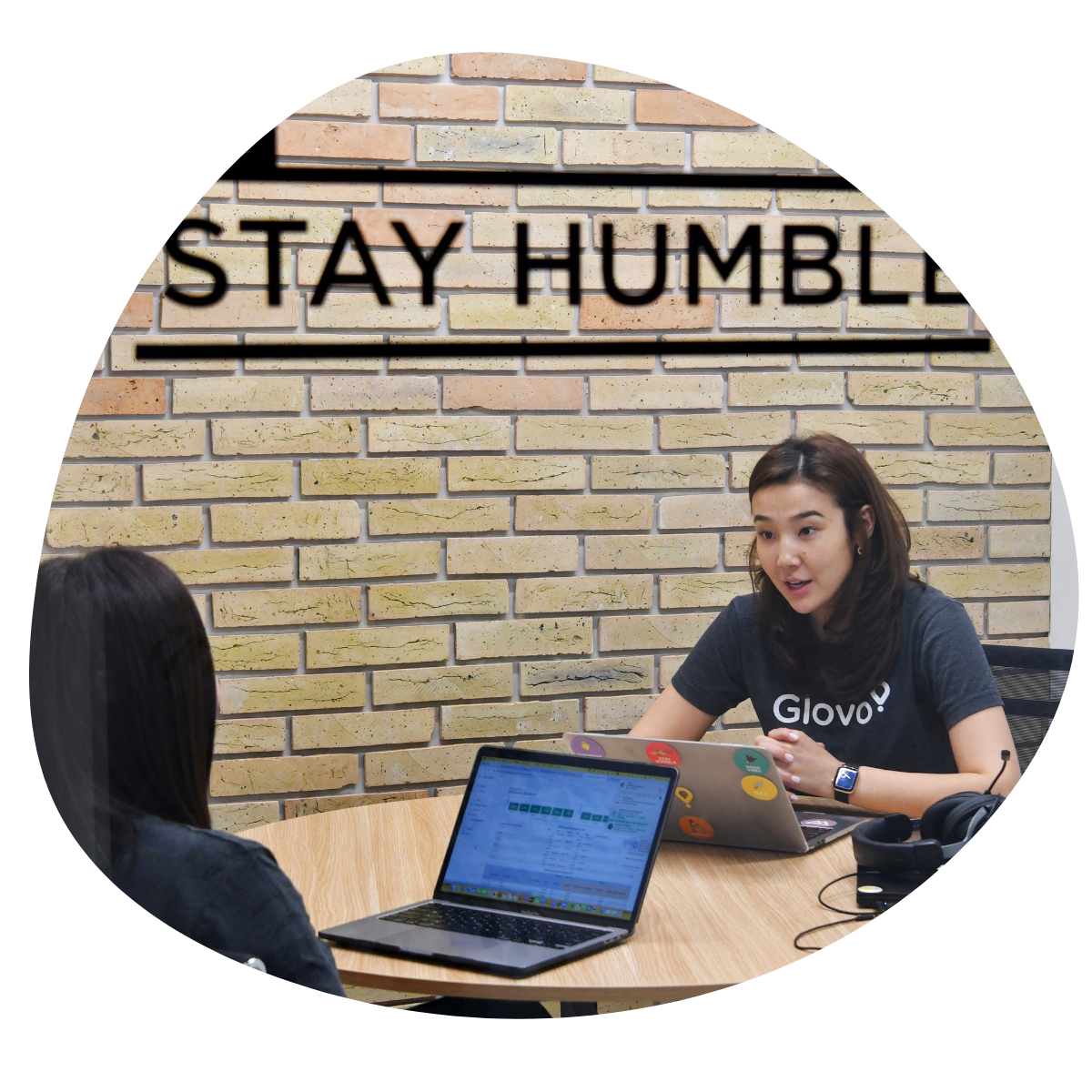 Acting as a Career Catalyst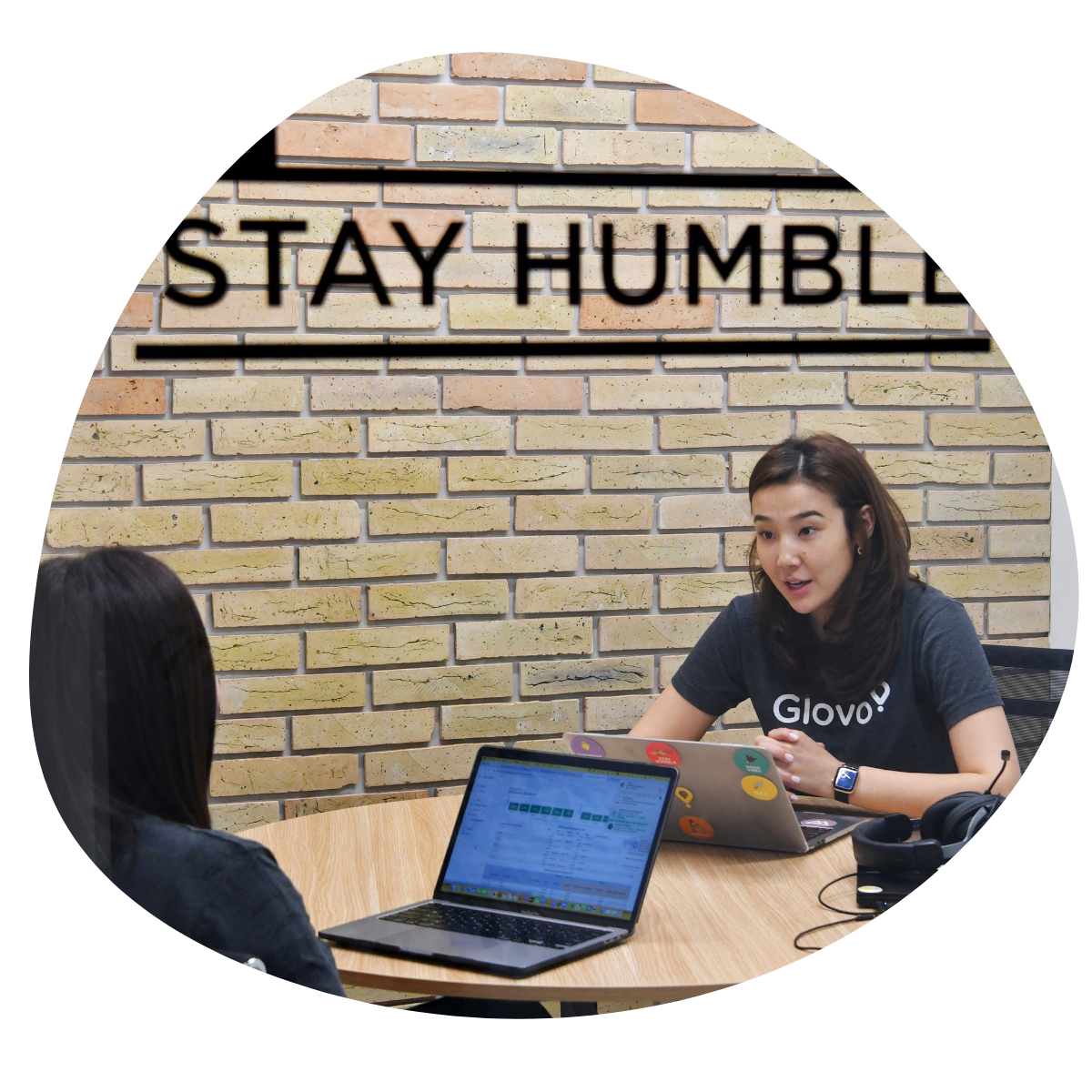 We are organizing internship programs so the best participants of the professional bootcamps can join Glovo and start developing their careers in tech.
500 scholarships
for teenagers from 14-18 will be covered by Glovo so they can have a first approach to digital skills.
230 women
who do not have a technical background but want to pursue a career in tech will be trained in data, engineering and product skills through bootcamps.
300 girls and and women
who don't choose tech careers because they don't feel capable of succeeding in them will have role models, we are giving our women working in tech a seat on the table in events, communication campaigns, and conferences.
20 best participants
of the professional Bootcamps can join Glovo in our internship programs and start developing their careers in tech.
300 teenagers
between 14 and 18 will visit our Glovo offices with their schools so they can see firsthand how to work in a tech company, be inspired by female role models, and break stereotypes about how an engineer should look like.
WISE stands for: Women in STEAM education
Science, technology, engineering, arts and mathematics
What our Women in tech say
"
I joined Glovo with the aspiration to learn more about Digital Products and to be able to contribute to an app used by myself and a big part of my family and friends. I'm helping optimize how users discover content in Glovo, being also able to measure the positive impact our projects make to the three pillars of the company: users, partners and couriers. As a woman in tech, I am still impressed by how strong the woman community is here, and by all the amazing initiatives going on for women and allies.

Anna Via
Data Scientist in Barcelona, Spain
"
I joined Glovo a year and a half ago as a Data Analyst. Since then I have been involved in some very cool projects that completely redesigned some parts of the app or launching new features to help us gather more feedback from our users, as well as more technical projects to help improve our data quality. I've learnt a lot during my time in Glovo and I feel like I'm growing professionally at a speed I wouldn't be able to in most companies.

Maria Garcia Gumbao
BI Analyst for Product in Barcelona, Spain
"
Glovo came into my life at the perfect moment, I was looking to join a Tech Company to start learning new Research Skills, from another perspective. When I found out that there was a UX Research position open I applied without hesitation. Glovo gave me the possibility to immerse myself in the tech world and get to know amazing and powerful women in the tech industry.

Clara Olivero
UX Researcher in Barcelona, Spain
"
After +10 years working in the productivity space, I came across Glovo and was amazed by the complexity of the problems that we could be solving for our end users as well as the potential to have a huge impact inside and outside Glovo. The opportunity to define the meaning of urban living by providing easy access to anything in the city is a big goal that keeps me excited. Within Glovo I realized that I could be giving back to the community and help strengthen the network of women, and together with other very inspiring and passionate ladies created the GloW community – Glovo Women, to help further gender equality and make our company the best place to work for anyone who identifies as a woman.

Marta Luis Burguete
Director of Product in Barcelona, Spain
"
For me, Glovo was a very exciting opportunity because in my previous job I was never able to put a model in production, given that the organization did not have a modern data infrastructure. Glovo did not overpromise and within 6 months I had written a complete project from scratch and implemented it on the in-house machine learning platform. I learned so much by working side to side with machine learning engineers and my software development skills drastically improved as a result of that. With all my smart colleagues and especially the driven women around me, I get inspired every day to push it further.

Anne Pehse
Data Scientist in Barcelona, Spain
"
I am an engineer and before joining Glovo, I have worked with many tech teams where we have built digital products for our users. I am passionate about creating solutions and I love the problems we are trying to solve at Glovo! I am working with a lot of talented and inspirational people who are committed to bringing value and making a difference for our users. I feel like I am on a journey where I am learning and growing every day while doing something that I love.

Oluş Sevilmiş
Product Manager in Barcelona, Spain
"
A whole bunch of research on tech opportunities abroad and a little bit of luck brought Glovo to my life at the perfect moment. Glovo has lived up to its standards, it's a fast-paced environment, challenging and ever-changing, where I have seen my work come to life. Releasing our first project to production and seeing other people interact with it on such a great scale has been one of the most rewarding experiences. In Glovo I've met wonderful, inspiring women who I strongly look up to and I'm hopeful that we will get more amazing women on board this ship!

Sol Manini
Software Engineer in Barcelona, Spain
Would you like to be informed on future events?
Ask Glovo
Our vision is to give everyone easy access to anything in their city. We also want to give you all the answers about Glovo.
We call them technical interviews because these are interviews with the hiring team that will focus on more concrete and deep aspects of the role.You don't need to prepare anything in advance! Just expect some situational questions related to your experience and the role in question.

We have a ton of questions for you, but you probably have just as many for us! Write them down and don't hesitate to ask any interviewer you meet.

If the interview will be held online, we will be using either Google Meet or Zoom, so double-check that any of these programs are working properly on your computer so you don't run into technical issues for the interview.

Make sure to prepare for questions related to your present and where you'd like to see yourself in the future. Anything from analytical to behavioral questions can take place. Think of challenges you've faced and focus on past learnings, we're very keen on getting to know you better. Be confident when replying, there are no right or wrong answers!

Make a list of your skills, abilities and knowledge, and how they match with your dream job at Glovo. You can even look for your future manager and peers online to understand their background and how that could give you hints on the kind of profile we're looking for.

Any interviewer will appreciate a candidate who knows the company they're applying for. Doing some prior research will not only show your level of interest and motivation, but also awake your curiosity about the role and the projects it will be impacting. Take a look at our LinkedIn page to stay up to date on what we're up to or check us out on Instagram.