Office Tours: Glovo Milan
Ciao a tutti, direttamente da Milano!
Today we are traveling to Italy, to check out the brand new office in Milan.
In one of the most emerging neighborhoods of the city, Gae Aulenti, among the homes of some well-known personalities (football players, actors, influencers), you are now able to find a brand new Glovo office.
Everything started … at full gas
Elena Rivabella and Fabio Casali were two of our employees that were involved in this project.
Q: How did it all start?
Elena: The first time we visited the site, at the end of March, was still without floor, everything was empty and we had practically nothing.
Fabio: Then we started by making a checklist with everything that was missing, what you had to ask for and order. And from there we started to act all gas!
Elena: Little by little everything started to get into rhythm. We were very lucky because one of our neighbors in the building contacted us and they provided cleaning, gardening, reception services, … and we ended up hiring them. It was a lucky strike!
Fabio: The weeks before the opening we were in the office every day, receiving everything and putting everything in place. We wanted to make sure that we delivered the best experience for our colleagues.
Elena: In the last days, when everything was taking shape, we remember that in one of the first visits that we made, we were sitting in this empty office, it was starting to get dark and we tried to imagine how everything would be, how our colleagues would react … and in a blink the inauguration day arrived.

First days…
Q: How were the first days?
Fabio: We split the inauguration into two days, May 19th and 20th, to welcome employees in smaller groups. Our main concern was whether the new office would live up to the expectations of our team, because we knew they were high! 
Elena: We started to receive people and the energy we felt was simply contagious. There is no way to describe it. We came from two years of COVID and having no office and suddenly we are all here, together. Sharing one space and enjoying it. 
Fabio: We even had some minor adversities, like the coffee machine that stopped working, but for our team that didn't matter. Everyone was just enjoying the moment.  And when our General Manager, Elisa Pagliarani, and our Head of People, Ginevra Motta, gave the inauguration speech, we knew that the enthusiasm was real.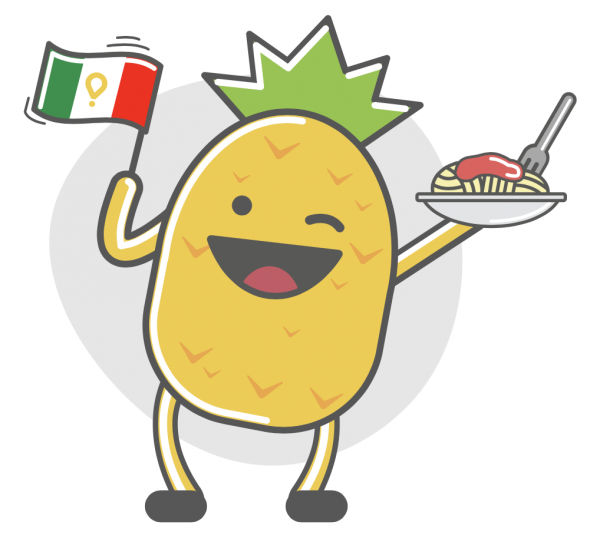 Q: What's the best part of the new office? 
Elena: We now have a space that we can enjoy. We have a magnificent terrace where we can all eat together, an auditorium to watch Stand Ups or other events … the energy is different. And, last but not least, we also have Friday Beers!!
Fabio: Finally we are all in the same space, it is possible to see people in person, share ideas and work even with more gas.

New Office, New Life
Barbara Terrone was present on inauguration day and shares her experience.
I arrived at the office on my bicycle and I was already very happy with the huge space for parking. When I entered the office, I was greeted with a very warm welcome from the team, and received a new badge and t-shirt. There was a photobooth for taking pictures and breakfast waiting for us. Everything full of Good Vibes.
First impressions
The immense light, which the glass walls let in, is simply amazing. We can feel and breathe our values there. The themes of inclusion and diversity are present in the office: we have an inclusive bathroom. This might not be new, but here it is a big thing.
We were all so happy to be there together, sharing the same space.  I remember the excitement about the showers; we can now go out at lunch time for a run for example, and simply return to work! 
I think it is very important to be able to physically go to an office. I love that, at Glovo, we have flexible time and smart working, but these moments of sharing, being able to feel Glovo when we are working, makes all the difference. The conviviality with colleagues is super important, we become even more creative and efficient – They usually say that the best ideas come during a coffee with someone, right?
Details that matter
Every room has the name of an Italian city. For example, I am originally from Bari, and always try to book this one to have meetings. People that are from other places can relate to that.

Curious to see what the new Milan office looks like? Have a look at it yourself!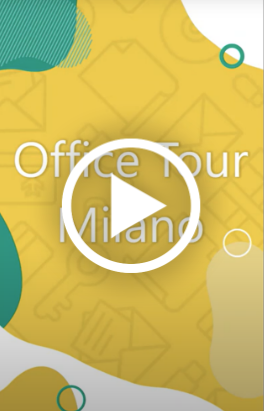 Discover all Glovo locations here.