How Glovo is promoting inclusion and well-feeling through the Specialized Treatment Policy
Glovo has made the purposeful decision to dedicate a significant amount of time to our employees' well-being, something that not many organizations do. However, we consider it our responsibility to ensure that all employees feel protected, respected, supported, and represented in order to provide them with the jobs of their lives. We strive to improve our colleagues' well-being in as many ways as possible through diverse policies, communities, and support mechanisms. Our Specialized Treatment Policy, IFeel platform, and Employee Resource Groups (ERGs) are just a few examples  of the initiatives we've implemented.
Our flexible time off and paid leave policies, as well as no-meeting hours on Wednesdays, have all been introduced to encourage a healthy work-life balance. With our Specialized Treatment Policy, we hope to meet specific appropriate treatment needs of our employees and their family members.
The Specialized Treatment policy promotes diversity and inclusion through diversified treatments which are not covered by the Public health system or by private medical insurance. Three of our eligible employees share how this treatment has made an impact on their personal and professional life. 
Jessica Paez, Organizational Development Lead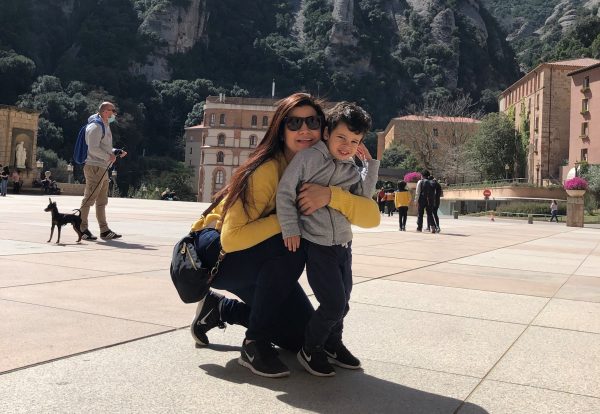 Once you become a parent, part of your own well-being includes your children's and our main goal is that they grow up healthy and happy, right?
Well my life changed a year ago when my then 3 years old son whom I thought had a "simple" speech delay was diagnosed with Autism Spectrum Disorder (ASD).
My  life turned upside down because: 
I never expected anything to happen to Mathi.

The perception I had about ASD was totally different from what I was seeing in my son (hello bias!) and, most importantly…

Even though, it is a very common disorder (the current ratio is that  1:44 births are diagnosed with ASD), the lack of guidance, services and treatments offered by the health system made me feel like I was put into a dark room to fight against "a huge monster" with no idea on how to handle it. So I had two options, cry, cry and cry and waste my time thinking why this happened to us or, educate myself (while crying) about the topic and learn how to best support him. I chose second and, after a lot of research, I found a therapy with proven results in helping children with ASD. Unfortunately, as it was semi-intensive and extremely expensive and our financial status could not afford that.
So, after being at Glovo for about 7 months, having a great experience and working with the most amazing team I could have asked for,  I had to start looking for another job with a higher salary for me to be able to pay for the therapy.  The job opportunity came… I resigned and explained the situation to my manager.  The next  day,  we had another call and she asked for more details about the situation, cost of therapy, etc…I clearly remember  that at the end of our call she said something I will never forget…"we will fight for you!"
The Specialized medical treatment benefit policy was created and it has been supporting us since then with Mathi's therapy. 
Having that support shows the amazing workplace that Glovo is, and the way it came true, for me, means much more which is a real embodiment of kindness in our leadership which is a  reflection of our value CARE. I am truly thankful to everyone that was involved in this.
My son has been in therapy for around 10 months and his progress has been AMAZING. One of the main highlights is that he has increased his communication skills (one of  his main challenges), including being more attentive, following instructions and, just a month ago, he started to say his first words. This just confirmed to me that a diagnostic is not a pronostic and with the right support we will achieve as many things as he wants.
Laura Garcia, Senior Project Manager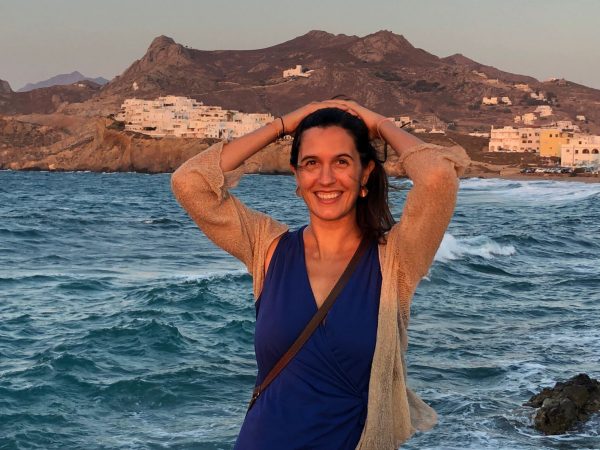 The moment me and my partner decided to become parents was one of the most magical moments in my life. I've always been imagining my future as a mom, but the moment arrived later than expected. Nothing uncommon at these times: I studied an MBA in my 30s, I met Marc at the age of 32, and I loved the life I had both single and with a partner. So yes, I wouldn't be a young mom anyways, but 34, when we decided to go ahead with the "project", was not a bad age to start, I thought.
That was the plan. But infertility came out of the blue. We were part of the 20% of people that can't be parents when they want to. That's the statistics, but infertility is much more than that, it is putting your plans on hold because you don't know when it will or will not work. It is the uncertainty when planning your future (with or without kids). Infertility is not feeling happy when your best friends announce they will become moms or dads. It's hundreds of visits to doctors, learning how to give yourself injections, taking an uncountable amount of drugs, plus the uncertainty on the results after all these efforts (yes, it can go wrong). And it's money, a lot of money invested or wasted. Infertility is feeling weird with your body, feeling affected by hormones, feeling alone, feeling fear about things you weren't afraid of before.
In the middle of this journey, Glovo announced the special treatment benefit. We were at the moment of our second ovarian extraction, after 2 failed embryo transfers. And at the point of starting to plan how much more money we could spend on treatments. Maybe 2 more tries? 20.000 € more? 
I couldn't believe it when I saw the announcement, I immediately decided to apply and they sped up the process so we could have the money for that try. It was July 2021. 
After I got the application approval I felt a big relief. Not only about the money (which is a lot), but for the opportunity to share the process with my manager and the people team. At least someone at Glovo knew all I was going through. 
The results of this July treatment did not go very well (we only got an embryo) so we had to repeat the treatment in September. This was still part of the budget, but there were some unexpected changes in the plan and the team reacted super well by giving a lot of support. With the relief of having a big part of the treatment covered by Glovo, I had the opportunity to invest a bit on me and my emotional feelings by joining acupuncture classes and some sessions with a psychologist specialized in infertility. Both helped me a lot.
After September we also had some tests to study everything you can study related to infertility (believe me, it's a lot) and then in January I had the transfer of the unique embryo that was optimal to be transferred. 
And… It worked! I'm now 4 months pregnant. And I still can't believe it after more than 2 years of trying it.
So I can only say thank you, Glovo. Thanks for offering this amazing benefit. And big thanks to everyone involved. The special treatment benefit In my case will give me and Marc the opportunity to become parents.
Fred Okeyo, Account Manager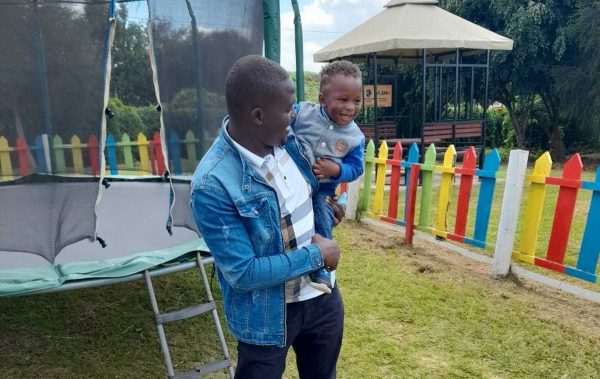 Starting out in this role, I was coming from a place of shock and a little despair after hearing what the doctor had to say about my son's diagnosis. Imani, translated to 'Faith' in English – which coincidentally happens to be his mother's name – was diagnosed with Autism late 2021. This was my start in getting more open on and around ideas about autism. I read, watched and attended every event that spoke anything around the topic. Like they say, it hits hard when it's home. 
When I joined Glovo, I came to understand what a people-centered organization really means. When I spoke about our predicament, the current partner ops manager in Ghana told me about Glovo's special policy and how they could help.  I applied and within a month it was approved. I instantly felt the load lifted off my shoulders. My son has been receiving weekly therapy sessions and I am happy to report that his progress has been remarkable! We even had a chance to talk about autism in this video.
I can finally concentrate on my daily duties without worrying about how I can get my son the special care he needs. It has been such an amazing journey of self-reflection and appreciation to each person who has personally reached out to me to inquire about Imani's progress. I also want to express my gratitude to the entirety of the Glovo management team for this support to me and my family. 
Thank you for your continued support and collaboration!
Know more about how we are investing in well-being initiatives to provide our employees with the jobs of their lives