Culture Day at Glovo: Living up to our values
At Glovo, we have representatives from all over the world. The most important thing that unites us all is the unique Glovo culture that guides us. Walk into any of our offices around the world and you'll find yourself surrounded by the values ​​that make up  Glovo's DNA. 
How do you do that? By being consistent in our activities, events, and communications, we ensure that everyone has the same Glovo experience wherever they are in the world. One example of this is Culture Day.
What is Culture Day?
On Culture Day, we all come together as a company to foster our culture, celebrate our successes and our people, and uplift our team spirit. For one afternoon, everyone at Glovo tunes into a series of talks and discussions where we learn more about the business and industry as well as our vision, strategy, people, and culture. 
For a very special edition of our 2022 end-of-year Culture day, we uplifted the stars of Glovo by shining a light on our 6 values through organized talks and celebrations.
This month, it was time for another Culture Day. In each of our countries, our employees gathered around for a day of motivation, inspiration, and bonding time. The day kicked off by listening to an interesting fireside chat with our CEO Oscar Pierre, where he was challenged to present past reflections, current happenings, and our future vision without getting into numbers, graphs, or statistics. He was definitely able to pull it off, deep diving into our business by digging deep into where we are now as a company, what our teams and people have been working on, and where we are going from here.
Internal and External Perspectives
The day continued with a mix of internal and external speakers who inspired and educated us on different topics. First, Eunha, Chief Creative Officer at Delivery Hero Asia, introduced us to PauPau, FoodPanda´s fluffy and pink brand ambassador who is on a mission to inspire the world of food delivery and its customers. Wouldn't it be nice to live life as chill as a panda?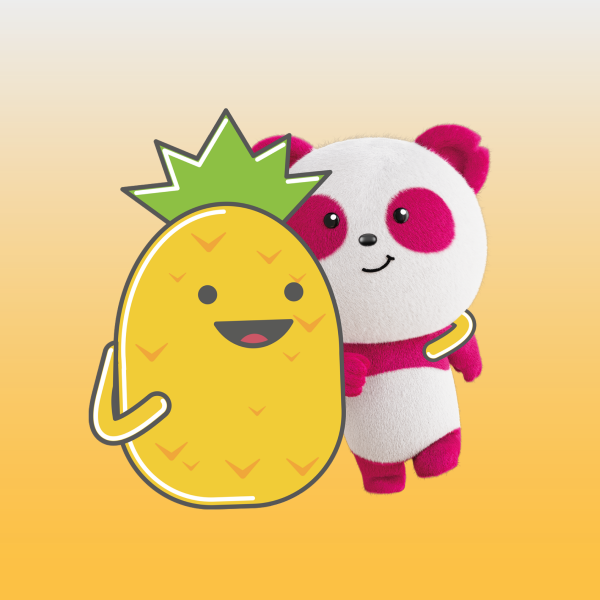 We moved on to Nicole, Program Manager at Glovo, who led us into the challenges of Project Rome. We learned that Croatia is soon trading the Kuna for the Euro, meaning that currency adaptations will have to be made in our app – a piece of cake? We wish! With loads of glownership, gas, and humbleness, 40 teams are going above and beyond to get ready.
Our colleagues Taras and Oleksii joined the HQ team to share the powerful story behind the support and recovery of our partners in Ukraine, and that with optimism, strength, and care, they have been able to restart or continue their operations despite extremely difficult circumstances.
We heard the story of Kolya, a deaf refugee and courier from Ukraine. After arriving in Barcelona, Kolya met Queralt (Oscar's right hand), who, together with the Glovo Operations team, helped him to continue his job as a Glovo courier. Queralt walked us through this journey of teamwork, glownership, and gas. Edu (CFO) and Eloi (Head of Platform Security) picked up on the conversation from an ability awareness point of view.
Finally, Emma and Ricardo shared the ins and outs of the daily life of a special Live Ops agent. 
Glopi the dancing pineapple!
Would a Culture Day be complete without our one and only mascot, Glopi? No way! Throughout the day, Glopi was key to keeping everyone hyped because how can anyone be bored when they're dancing with a giant pineapple to a Katy Perry song!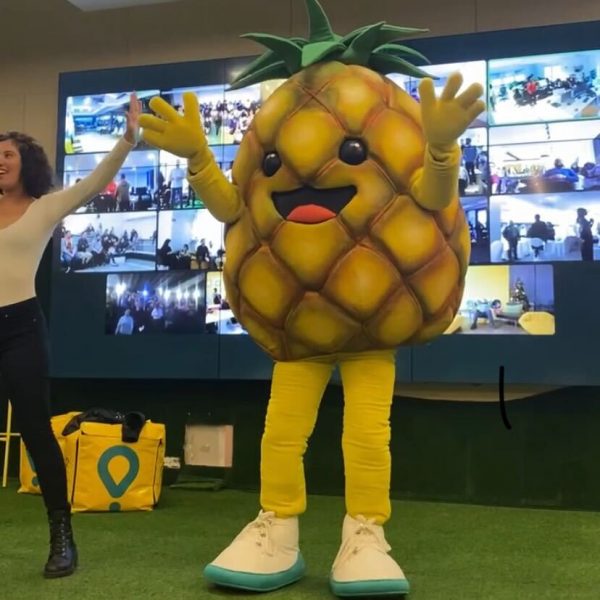 Local initiatives 
With the help of our amazing Office Managers and Culture Ambassadors, we were able to provide an unforgettable Culture Day experience in each office. Music, food, drinks, games, you name it! Each office worked hard to provide all employees with the global Culture Day experience while giving it a local twist. 

Can't wait to start daydreaming about which Glovo location you would like to join? Browse through all locations here.