The leadership principles we strive for at Glovo
Here at Glovo, we talk a lot about the huge role leaders play to nurture our culture, to develop talent, and ensure that our teams are delivering high performance. 
In the same way that Glovo has a unique and well-defined culture, we also believe that we have our own way of leading people. And one thing is for sure: leaders are one of the most important drivers of employee engagement and performance.
This is why we defined six key leadership principles that we're looking for in our leaders. And we sat down with some of our VPs to ask them why they think those principles are so important, and how they try to put them into practice! 
 So… what are those leadership principles that leaders at Glovo strive for? 

#1: To hire for performance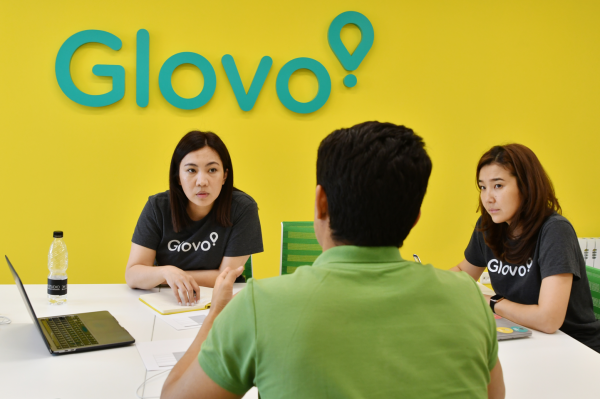 We want our leaders to hire top talent, both internally and externally. We don't believe in filling jobs quickly. Instead, we focus on finding and hiring candidates that will consistently raise the bar and thrive in our culture:
"Great things in business are achieved by bringing together a group of top talented individuals.  As a manager, a critical part of my role is to ensure that every new member of the team is raising the bar and bringing something new to the group."
Bartek Kunowski, VP of Product.

The same goes for making sure that there is culture and values alignment at all stages: 
"When scaling teams, it's critical as a manager to ensure that any new hire will increase the talent density of the team, but also that they will be aligned with our values. There are 2 routines I have consistently followed as a manager: 1) being part of the hiring process for new team members reporting to my direct reports and 2) making sure that the candidates are being assessed through the lens of company culture and values, rather than focusing on experience or skills alone."
Cristina de la Rosa, VP of People.
#2: To assess and drive performance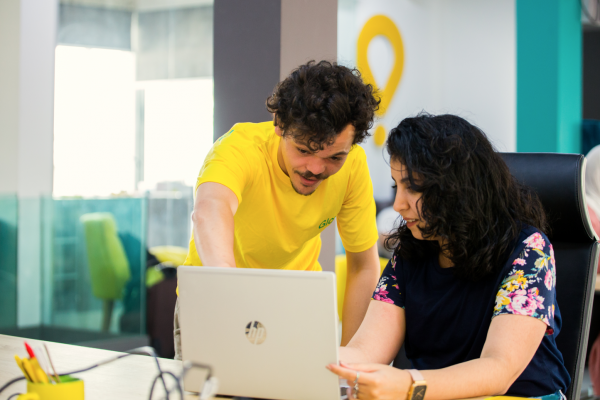 We have a high performance culture at Glovo and we believe that employees perform well when they are valued, engaged, and growing. This is why we put so much emphasis on the importance of feedback:
"I believe every person in the world has a unique combination of talents. It's the duty of a manager to assess and drive performance of individuals so they can develop the necessary skills and find a role where they can shine. Seeking and giving very frequent and candid feedback is how I try to achieve this."
Arnau Cortes, VP of International 

Investing time and effort into driving our teams' performance also starts with leaders:
"Our teams are Glovo's biggest asset. As managers, a big part of our performance is our team's performance. And we need to make sure to invest the deserved quality time to assess it recurrently as well as acting on levers that will bring the team's performance to the next level. It should be on the top priority list of every manager."
Carles Rosas, VP of Operations. 

#3: To set up their teams for success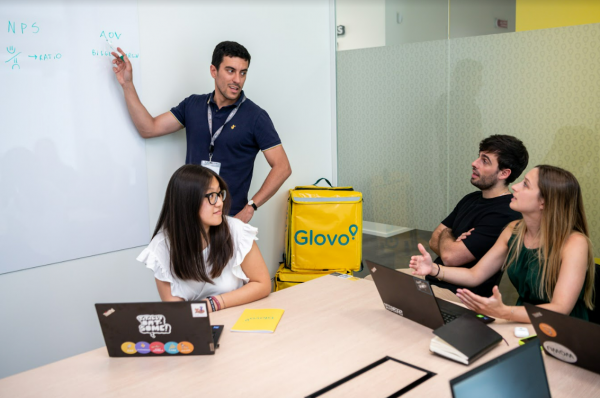 We believe that great leaders need to provide clear goals, create alignment and communicate progress or challenges. Having a clear vision to work towards starts with transparency and communication:
"Setting up clear and concise goals, either short or long term, makes us understand why and where we are going. To me, this is the first step towards building an ambitious and winning organization."
Eduard Ros, VP of Finance.

#4: To develop people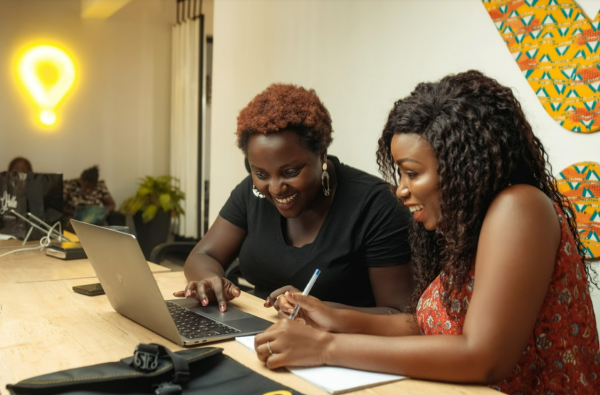 We believe that everyone has a huge amount of potential, even if they're not aware of it yet. And it's the job of our leaders to find or create opportunities for their teams so that they can leverage their strengths and keep on growing into the direction they want their career to take them:
"Part of my job is making sure "my people" are aware of their natural strengths and helping them shine in roles that fit their talents and ambitions. One way to do it? Let them know specifically why you believe in them, provide them with the right tools and available resources, challenge them with bigger projects, encourage them to seek opportunities, give them feedback along the way and give them time to develop and grow."
Ana Champetier, VP of Food Innovation.

#5: To communicate and engage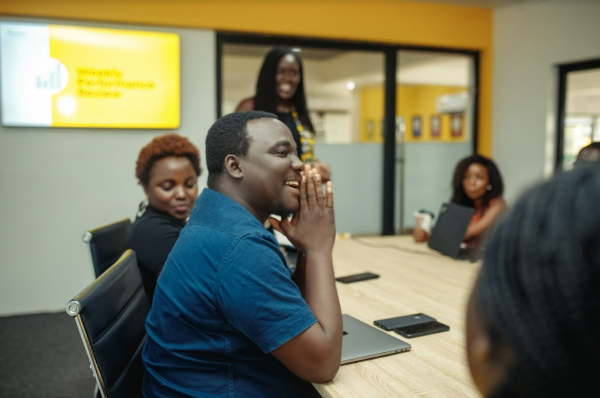 We've all heard that ''communication is key'' – and we truly believe in this. Communicating transparently, listening actively, and creating a fun working environment that prioritizes engagement is at the core of great leadership. Our many events (bi-weekly Stand Ups, All hands, Q&As, Culture Days, team building activities) are also great places to lead by example and generate bonding time:
"Communicating openly is a necessary enabler for our culture and something that isn't always easy to achieve. Being candid and transparent while maintaining a positive and fun work environment requires a conscious effort. I think the key to achieving this is creating an atmosphere of trust, where everyone understands that difficult conversations drive personal growth and reflect a genuine interest in each other's development. Creating enough opportunities for these conversations, taking advantage of company events to connect all together, and balancing them with ample time for fun and bonding outside of work, are some of the ways we live this as a team".
Mauricio Gomez, VP of Strategy

Building trust and openly discussing ''the good'' as well as ''the bad'' also helps us to keep our teams engaged through our non-vanilla culture: 
 "I believe that honesty, transparency and empathy are the basis of good communication. This ultimately contributes to building trust which is essential to creating a positive culture, and in our case, a non-vanilla culture, and a space where everybody feels comfortable contributing. In a high performance environment, surrounded by talented people it is important to be "real" with no BS, this builds trust and with that engagement; talent and engagement are a winning formula. Communication is also about listening, understanding not only our successes but accepting our failures, teams should be comfortable being open about mistakes, we are in a fast executing environment where there isn't much time for perfection."
Sacha Michaud, VP of Global Affairs. 
#6: To demonstrate allyship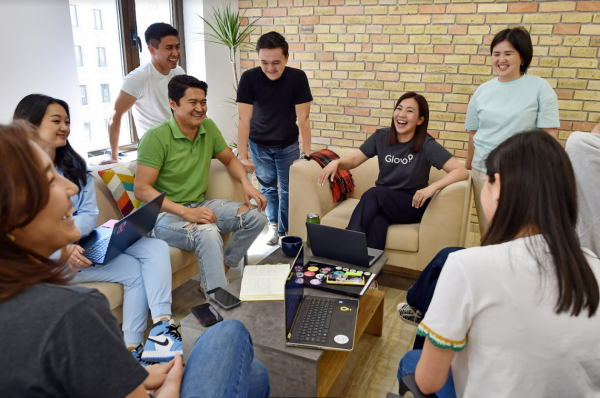 "Allyship" isn't just a buzzword to us – it's something we try to live by. It's important to look for ways to embed inclusive practices across the organization and in all stages of an employee's career. And it's up to leaders to reinforce diversity and inclusion within their teams and to make individuals feel like they belong and are treated fairly, whether that happens during the hiring process, business as usual, assessments and promotions, or during team rituals and events:
"I hire for performance. As performance comes from diverse points of view and from different backgrounds, it's my job to make that diversity part of my team."
Daniel Alonso, VP of Q-Commerce. 
Curious to know more? Check out this video where some senior leaders at Glovo tell us all about it: