Culture Day at Glovo: a glimpse into our local offices
3.824 employees, 24 countries and 90 offices; at Glovo, we are located all over the world. The single most important thing that connects and binds all of us together is our unique Glovo culture. Globally, you can walk into any of our offices and you will find yourself being surrounded by our values and breathing our Glovo DNA. How do we make this happen? By making sure that we are consistent in our activities, events, and communications, so we can provide the same Glovo experience anywhere in the world! One of these examples is Culture Day.
What is Culture Day?
On Culture Day, we all come together as a company to foster our culture, to celebrate our successes and our people, and to uplift our team spirit. For the duration of one afternoon, everyone at Glovo tunes in to a series of talks and discussions during which we learn more about our business and industry as well as our vision, strategy, people, and culture. 
This month, it was time for another Culture Day. In each of our countries, our employees gathered around for a day of motivation, inspiration and bonding time. The day kicked off by listening to an interesting fireside chat between Oscar Pierre (CEO) and Niklas Östberg (CEO of Delivery Hero), where we got to learn more about Niklas' perspectives on joining forces with Glovo and our future strategy and vision. Oscar then moved on by himself to deep dive into our business: where are we now as a company, what have our teams and people been working on and where are we going from here? 
Internal and External Perspectives
Our day continued with a mix of internal and external speakers that inspired and educated us on different topics. First, 5 of our UXR (User Experience Research) specialists came in to demonstrate how we run tests and studies to learn more about the experience of our product when being used by our partners, couriers, and customers. Besides that, we got a glimpse behind the scenes of LaaS (Logistics as a Service) by our team who has been working on solutions to give eCommerces a better experience powered by tech. 
We moved on by listening to Charles Ojei (Founder & CEO of HYBR group) together with our Associate Director, General Manager SSA, William Benthall, about the African ecosystem and the importance of having a "glocal" mindset; a global approach that is adapted to local markets. Then, Rui Bento (Co-Founder & CEO Kitch) took the stage to introduce Kitch, a restaurant management software start-up that we recently acquired. Rui taught us more about the company and shared his future vision and goals after joining forces with Glovo.
Finally, Yasmine Fage (Co-Founder & COO Goggo) tuned in to provide us with a global perspective on the future of technologies and robots. Goggo is a start-up that focuses on the operation of fleets of shared autonomous vehicles to transport people and goods. Yasmine shared her vision on how we can use the future of technologies in shaping our everyday work and future vision at Glovo.
Last but not least… Glopi!
Would a Culture Day be complete without our one and only mascot, Glopi? No way! Throughout the day, our employees were asked to snap some Culture Day-branded selfies. By the end of the day, a giant Glopi mosaic was revealed, consisting of all pictures of our employees worldwide. It reminded us that, even though some of us are miles apart, we are all connected through Glovo.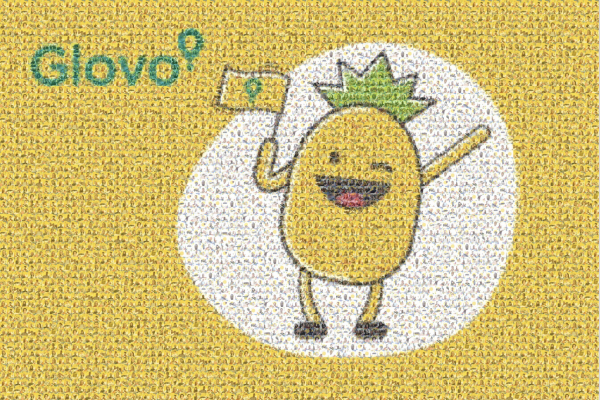 Local initiatives 
With the help of our amazing Office Managers and Culture Ambassadors, we were able to provide an unforgettable Culture Day experience in each office. Music, food, drinks, games, you name it! Each office worked hard to provide all employees with the global Culture Day experience while giving it a local twist. Wondering how that is being put into practice? Keep reading 😉 
Georgia: "In Georgia, we had a board game night, we played Cards against Humanity, it was super fun! We also did a dancing competition (which I lost because I am as stiff as a table, better luck next time!)." 
– Veronika Epitashvili, Junior Growth Analyst & Culture Ambassador Georgia

Morocco: "In Morocco, Culture Day happened during the month of Ramadan. We took the opportunity to gather the team from all over Morocco and break the fast together! We chose a Moroccan theme, so every one of us was wearing Moroccan traditional clothes. It was amazing to see people getting creative!"
– Shaymaa Sabiri, Operations Manager & Culture Ambassador Morocco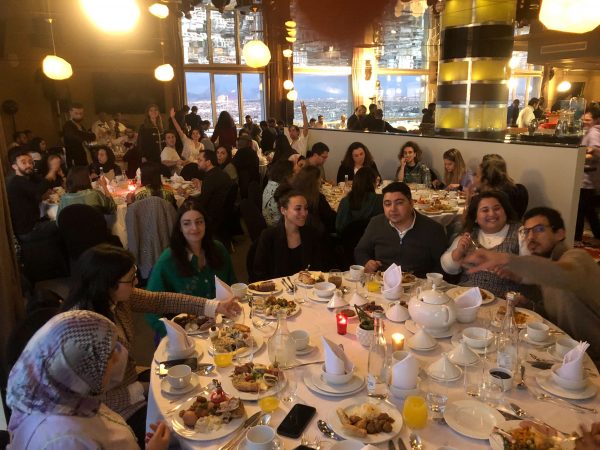 Milan: "After watching Culture Day, our employees met on the terrace of the Milan office. We took pictures, had drinks, and continued the afterwork close to the office. It was pretty cool!"
– Nicola Andreola, Partner Support Supervisor & Culture and Volunteering Ambassador Italy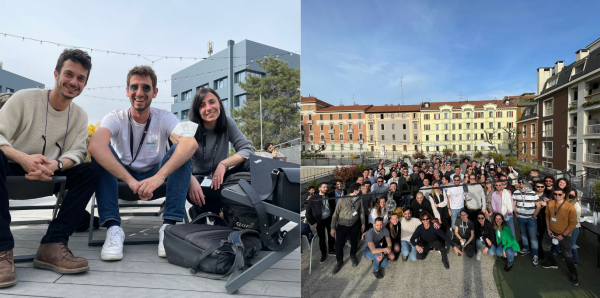 Belarus: "In Belarus, our Financial Manager organized a session for Design Thinking as an extra addition to Culture Day. After we had some theory, we had a game to put it into practice: being divided in pairs, we had to come up with gift ideas based on the needs of our partners. We got super creative, it was a fun and helpful exercise!"
– Alexander Boltrukevich, Glover Specialist & Impact/Sustainability, Culture, and Volunteering Ambassador Belarus
Can't wait to start daydreaming about which Glovo location you would like to join? Browse through all locations here.