Our Product team drives our products from ideation all the way to development
This team consists of product management, product design, and product operations. With a strong analytical understanding, huge stakeholder management, and understanding of our users and business needs, the mission of this team is to build the ultimate "lifestyle" application by empowering people in 30+ countries to seamlessly access anything in their city on-demand.
Take this process as a learning experience
We want to understand more about your experience and you want to get a better picture of how we work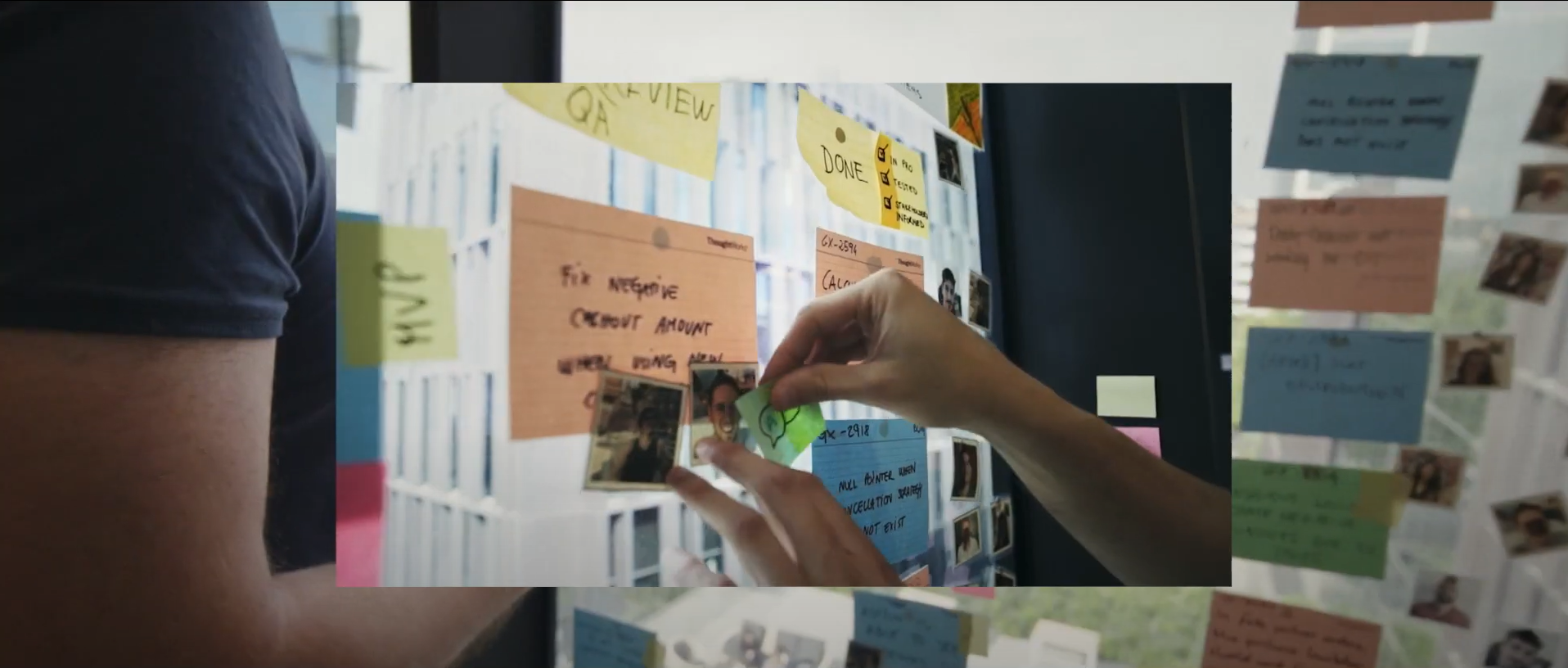 Warning: Undefined array key 1 in /home/deploy/www/glovo/careers-wp/wp-content/themes/glovo/inc/aux-functions.php on line 222

Ready to start riding with us?
Sorry, we're having trouble retrieving the listing. Try it again later.
Filter jobs by department:
Ask Glovo
Our vision is to give everyone easy access to anything in their city. We also want to give you all the answers about Glovo.
We call them technical interviews because these are interviews with the hiring team that will focus on more concrete and deep aspects of the role.You don't need to prepare anything in advance! Just expect some situational questions related to your experience and the role in question.

We have a ton of questions for you, but you probably have just as many for us! Write them down and don't hesitate to ask any interviewer you meet.

If the interview will be held online, we will be using either Google Meet or Zoom, so double-check that any of these programs are working properly on your computer so you don't run into technical issues for the interview.

Make sure to prepare for questions related to your present and where you'd like to see yourself in the future. Anything from analytical to behavioral questions can take place. Think of challenges you've faced and focus on past learnings, we're very keen on getting to know you better. Be confident when replying, there are no right or wrong answers!

Make a list of your skills, abilities and knowledge, and how they match with your dream job at Glovo. You can even look for your future manager and peers online to understand their background and how that could give you hints on the kind of profile we're looking for.

Any interviewer will appreciate a candidate who knows the company they're applying for. Doing some prior research will not only show your level of interest and motivation, but also awake your curiosity about the role and the projects it will be impacting. Take a look at our LinkedIn page to stay up to date on what we're up to or check us out on Instagram.
Keep updated!
Read about our biggest technical challenges and how it is to work at Glovo.
"
I've been giving my 110% on projects that have helped me develop my skills and grow day after day. From three fundraising processes to several M&A opportunities across different verticals and geographies, I certainly feel that being part of such transformational work at Glovo has been a unique lifetime opportunity and I'm very excited about what's to come!

Laura Martín
Head of International Strategy
"
I feel very grateful because they have become more than some colleagues. The trust they place in me is making me grow every day, I have learned to work as a team and I have more and more responsibilities.

Jordi Sevillano
People Experience Team
"
I joined Glovo at a very early stage of the company. My biggest challenge during these 4 years has been adapting to the growth and changes and giving my best during this adventure. We started building tripods with cereal boxes for shootings, and now we launch TVC campaigns almost every quarter around the world! This amazing journey has been so intense that now I have yellow blood inside my veins.

María Herraiz Sabate
Sr. Designer
"
Working at Glovo has been a great adventure, and everyday is a chance to learn something new. While setting up Glovo in Kenya, one of the greatest challenges we faced was coming up with innovative ideas of reducing the cash in circulation for Kenya, whose operation is cash driven unlike other markets. I led the team in setting up mobile money options for the app, which was a new concept in Glovo. It has been amazing to see us grow into this sweet spot whereby there's just enough cash in circulation. It is such exciting challenges that make it an adventure to work at Glovo.

Janet Wandia
Partner Ops Manager - Ghana